Featured Reviewer
Get Unready with Karolinakristina
Everybody knows that the best part of the day is taking off all your makeup, lathering your face with ten layers of serums and creams and letting yourself drift off into dreamland. Or opening Netflix and staying up until 2AM—whatever makes you happy, we support you.
Karolinakristina is also a fan of getting unready, as well as sitting outside in the sun with her friends, her partner, and her puppy (we second this). A self proclaimed "Third Culture Kid," this Supergreater was born to an American mom and a Czechoslovak dad in Belgium, who then moved to the Netherlands, the U.S., and Poland (try and keep up, or listen to her fascinating podcast episode on it). Her multiculturalism does have it's perks, for one she "speaks multiple languages," albeit "none of them perfectly," and she learned the importance of taking care of her skin early on; "When I was very young, maybe around 10 or so, my mother taught me to moisturize daily," she says. "I remember looking at her flawless, Slavic skin and thinking 'Whatever you say!'"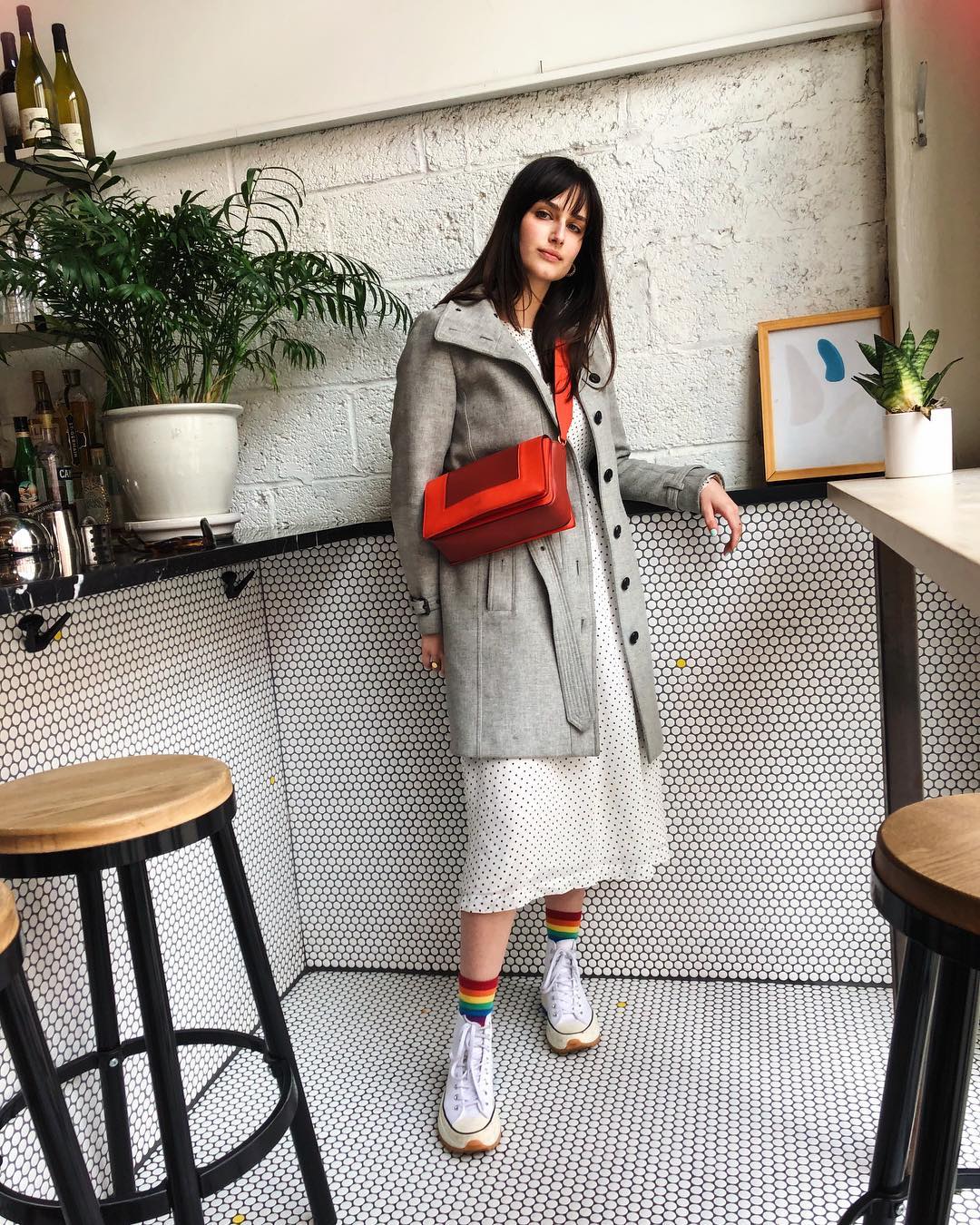 Instagram @karolinakristina
She can't live without her Glossier Balm Dotcom ("It's a multipurpose gift to this planet," she says), swears by Nécessaire body wash and lotion, and Virtue Labs shampoo and conditioner. Virtue Labs just so happens to love her right back and we don't blame them. That hair! That face!
She just left her job as a digital editor and has started working on her podcast about living with an invisible and chronic illness. If she could mask with anyone it would be Michelle Obama, and the weirdest mask she's ever tried was a sheet mask with a beard and mustache printed on it. "Slightly creepy but effective nonetheless," she says. We love a girl who doesn't judge a book by it's cover—and who dedicates a big part of her Instagram content to SG-favorite brand Caudalie.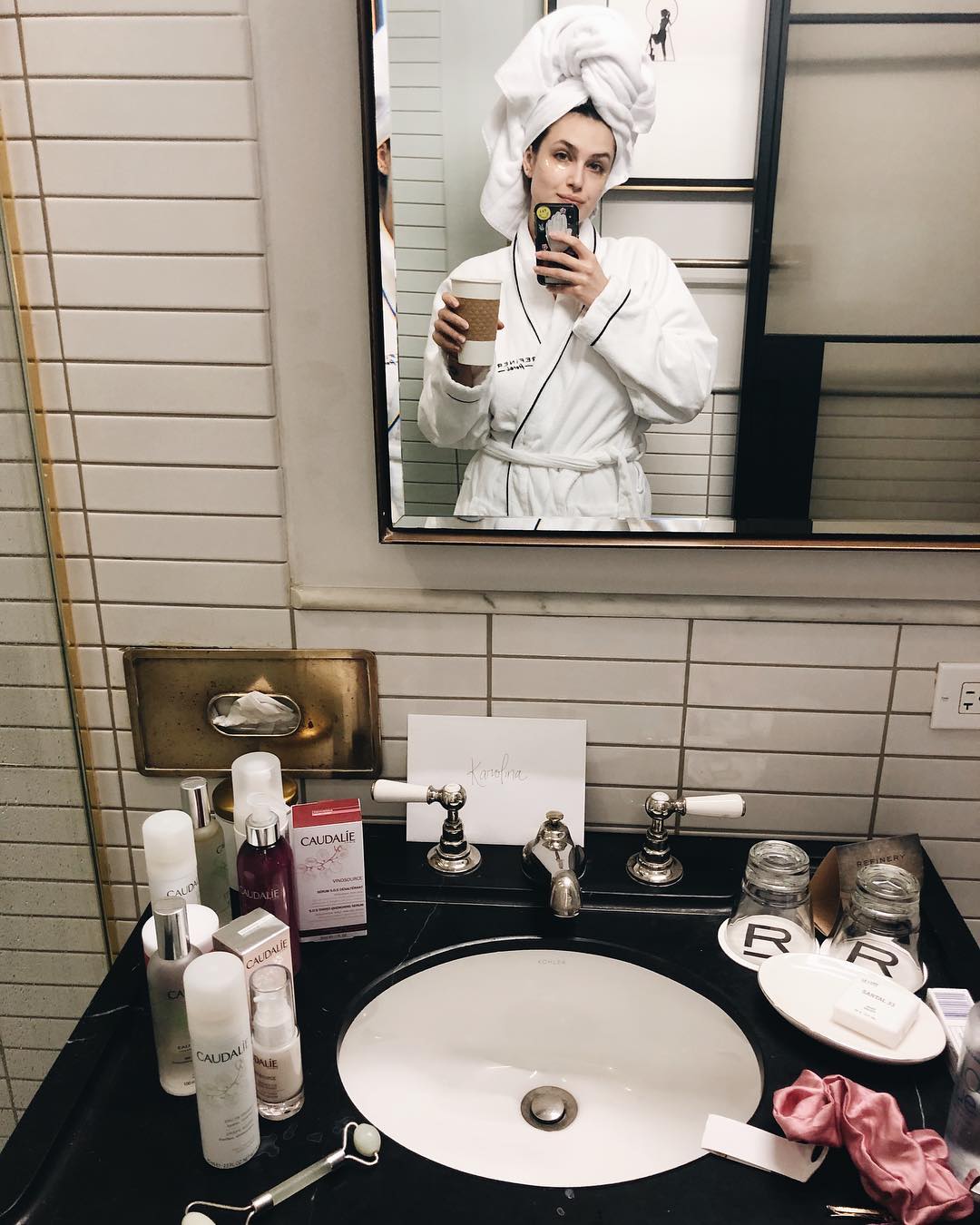 Instagram @karolinakristina
Karolinakristina is sharing her unready routine with us, which includes cult classic Weleda Skin Food, a touch of Glossier, a whole lot of Caudalie, and the cutest silk scrunchies we've ever seen (that we now NEED).
Goodnight!
Stay tuned for weekly profiles on our favorite Supergreaters, and keep making reviews for your chance to get featured!