No brand can hype up a product launch quite like Glossier, and Play was no different. Leading up to the launch, the brand remained classically tight lipped, all while teasing the beauty community with mysterious videos, a new logo, and billboards that encouraged all of us to let our imaginations run wild. Some speculated that it was going to be apparel, while others thought maybe a social media platform - but turns out the brand's first spinoff is just an assortment of "dialed-up beauty extras."
Their new line includes everything you need for a night out—Vinylic Lip high shine lip lacquer, Glitter Gelée glitter eyeshadow, Niteshine highlighter concentrate, and Colorslide gel eyeliner. It even includes tools like The Detailer, a silicone makeup applicator, and Blade, an eyeliner sharpener. Basically, they launched everything their brand was missing, all at once.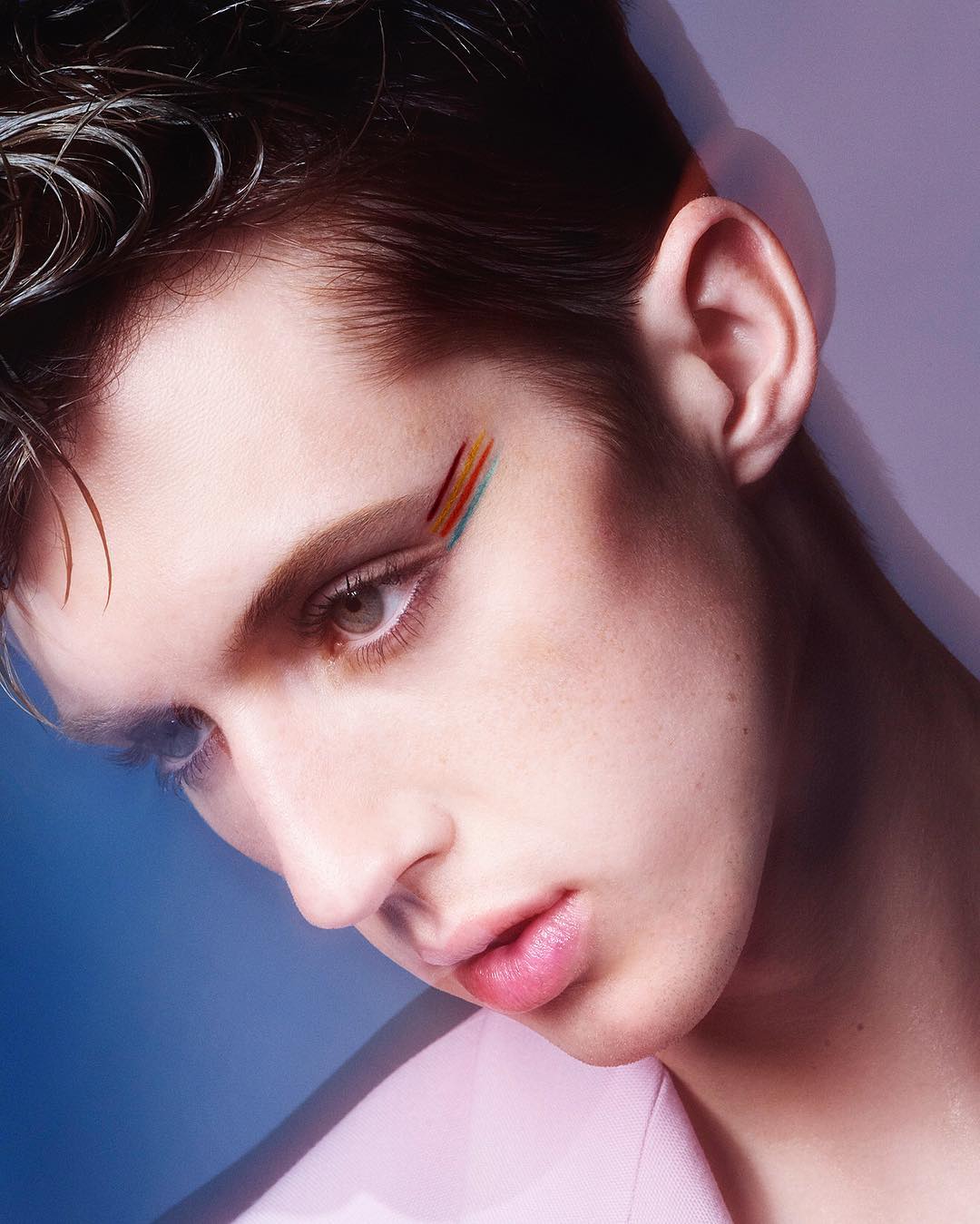 Instagram @troyesivan, photo @charlottemwales, makeup @jenmyles
This is Glossier's first move away from the "no makeup" makeup look, swapping out their usual barely-there look for something more glam. The packaging remained on par with their highly Instagrammable style, but it also brought up some environmental concerns—and so did some of their ingredients. For example, the Niteshine liquid highlighter comes in a bottle, in a bag, in a box, which is then packaged in their signature pink bubble wrap case. The description of the Glitter Gelée reads; "Avoid washing off with water to prevent getting glitter into the waterways," leaving many wondering why the brand couldn't source biodegradable glitter, like Lemonhead L.A.'s Spacepaste.
Your reviews of the collection are rolling in (like the incredible series above by user @rhoudeboy, who reviewed Play as Antoni from Queer Eye), and we even offered the entire set as a reward so you guys could test it out yourselves. We want to know what you think about this latest drop by Glossier; does it deviate too far from their look, or is it just what they needed?
Click Add Your Review and dish.