The first time we heard the name Anastasia Beverly Hills was from the mouth of Ru Paul at the end of each episode of Drag Race. We can hear it now; "the winner gets the title of America's Next Drag Superstar, a one-year supply of Anastasia Beverly Hills cosmetics and a cash prize of 100,000 dollaaaz." Cue Trixie Mattel's amazing response.
But ABH has been around since long before Ru's race. The brand's creator, Anastasia Soare, came to the U.S. from Romania when she was in her 30s and is credited as the first person to introduce eyebrow shaping and makeup to mainstream beauty with her now-patented "Golden Ratio Eyebrow Shaping Method." She opened her flagship salon in 1997 in Beverly Hills, and her first product line came only three years later. Believe it or not, her first clients were Cindy Crawford and Naomi Campbell.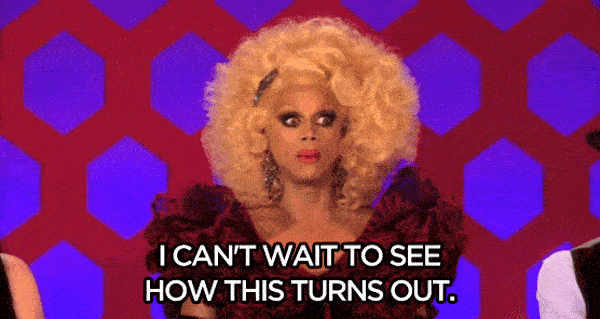 The brand is best known today for its eyebrow products and eyeshadow palettes, but their range also has your lips, complexion, and your body covered. ABH has also had some amazing lines. Most recently the Norvina collection is flying off the shelves including the newly released Norvina neon eyeliners. The brand is so in demand that in 2017 thieves cut a hole in the roof of one of their warehouses and made off with 100,000 eyeshadow palettes, adding up to $4.5 million. Could this be the next Ocean's plot line?
Not only does the ABH Instagram account have the most followers in the entire beauty industry as of January (19.1 million last we checked), but the brand is also reportedly worth $1 billion. The cherry on top? ABH is entirely owned and operated by Soare and her daughter Claudia, the brand's President. We stan a family and female-owned beauty business!
The SG community has a deep (and totally understandable) love for Anastasia Beverly Hills, and we have the reviews to prove it. Here are the 10 best ABH products, according to our expert community members.
1. Dipbrow Pomade
For a glam ombré brow, our Supergreaters love ABH's Dipbrow Pomade. This $22 eyebrow product comes in 11 shades and it has a long-lasting, waterproof formula that dries down matte. To really understand the power of this product, checkout abaldleo's review. She has water and cleanser on her face and she still has to scrub to remove her brows. Why can't all makeup stay in place like that?
Watch more Anastasia Beverly Hills Dipbrow Pomade reviews.
2. Eyeshadow Palette, Modern Renaissance
Our Supergreaters love ABH's Eyeshadow Palettes, so much so that they take most of the top-ranking spots on the app. In order to keep this list from being dominated by eyeshadow palettes and give the rest of ABH's products a fighting chance, we've decided to group them together, but give the top three a shoutout and those are Modern Romance (a warm pink-toned palette), Subculture (a cool blue-and-green-toned palette), and Soft Glam (a neutral palette perfect for beginners). Each palette is about $42 each, which is a great deal considering the payoff you get when you swatch them, just watch the reviews!
Watch more Anastasia Beverly Hills Modern Renaissance Eyeshadow Palette reviews.
3. Brow Wiz
For a more precise brow that may be a little easier to apply than the Dipbrow Pomade, our Supergreat community loves Anastasia's Brow Wiz. It is a wax formula that comes in a twistable pencil to mimic hair-like strokes for a natural brow. This $23 eyebrow pencil comes in 10 shades and comes with a spoolie brush to help fluff your brows and blend your strokes.
Watch more Anastasia Beverly Hills Brow Wiz reviews.
4. Glow Kit, Aurora
After brows and palettes, ABH is increasingly becoming known for blinding highlight palettes called Glow Kits. Each Glow Kit costs about $40 with anywhere from four to six light-bouncing shades. The most popular Glow Kit is Aurora (a pastel-toned palette) followed by Sun Dipped (a bronzy palette for a sun-kissed glow) and Sugar (a natural highlight palette with soft pink tones). Don't stop at your cheekbones, ABH encourages you to highlight everything from your eyes to your collarbones and there's enough product in each palette to do it all!
Watch more Anastasia Beverly Hills Aurora Glow Kit reviews.
5. Brow Gel, Clear
Brow lamination can cost up to $300. Anastasia's clear brow gel costs only $22 and if you don't like it, you can wash it away, but you'll definitely like it. Our Supergreaters love hold of this gel and a few even described it as hairspray for your eyebrows. You can wear it alone to keep your brow hairs in place or use it, like most of our Supergreat reviewers, as a finishing touch after using any of ABH's other brow products.
Watch more Anastasia Beverly Hills Clear Brow Gel reviews.
6. Dipbrow Eyebrow Gel
Of course, if you're looking for a two-second (one second per eyebrow) product that deposits enough color to make it look like you tried hard even when you didn't, our Supergreat community loves the Dipbrow Eyebrow Gel from Anastasia. You can purchase the full size for $18 or the mini for $9 in 11 different shades. Plus you can use it for more than just your brows. Petalfever uses her Dipbrow Gel to create freckles on her nose and cheeks.
Watch more Anastasia Beverly Hills Dipbrow Eyebrow Gel reviews.
7. Brow Powder Duo
Perhaps the easiest way to achieve an ombré brow is to use ABH's Brow Powder Duo. This $23 duo comes in 11 different shade combinations including a lighter shade for the inner corners of the brow and a darker shade for the outer tails of the brow. Just use an angled eyebrow brush to create a soft, natural brow. Also, according to our Supergreaters, this product lasts forever. It will be months before you even come close to hitting pan.
Watch more Anastasia Beverly Hills Brow Powder Duo reviews.
8. Amrezy Highlighter
The Amrezy Highlighter, unfortunately, is no longer available on the ABH website. 😭 But that doesn't mean we can't still admire the reviews, mourn the disappearance of this product, and dream about its return. The compact was stellar, the texture was silky, the highlight was blinding. We envy those who copped this product while it was still around.
Watch more Anastasia Beverly Hills Amrezy Highlighter reviews.
9. Liquid Lipstick, Pure Hollywood
Liquid Lipsticks may not be the first thing you think about when you hear Anastasia Beverly Hills, but it might be after you watch these Supergreat reviews. ABH's liquid lipstick comes in 32 matte shades from Naked to Strawberry. However, the most popular shade on the app is Pure Hollywood, a $20 pale mauve nude color that goes with every makeup look.