Featured Reviewer
Sarah_novio's Iridescent Eyeshadow Demo
Is it just us, or does it look like Sarah_novio has a lightbulb inside her skull that illuminates her face from within? We're talking a 250 watt LED light bulb that does NOT give out. Like, looking at her requires sunglasses with real UV protection. If you ever lost power, you could read a book by the glow of her highlighted cheekbones. Your grandma wouldn't need glasses to read the menu in a dimly lit restaurant if she was sitting beside this Supergreater. You get the picture.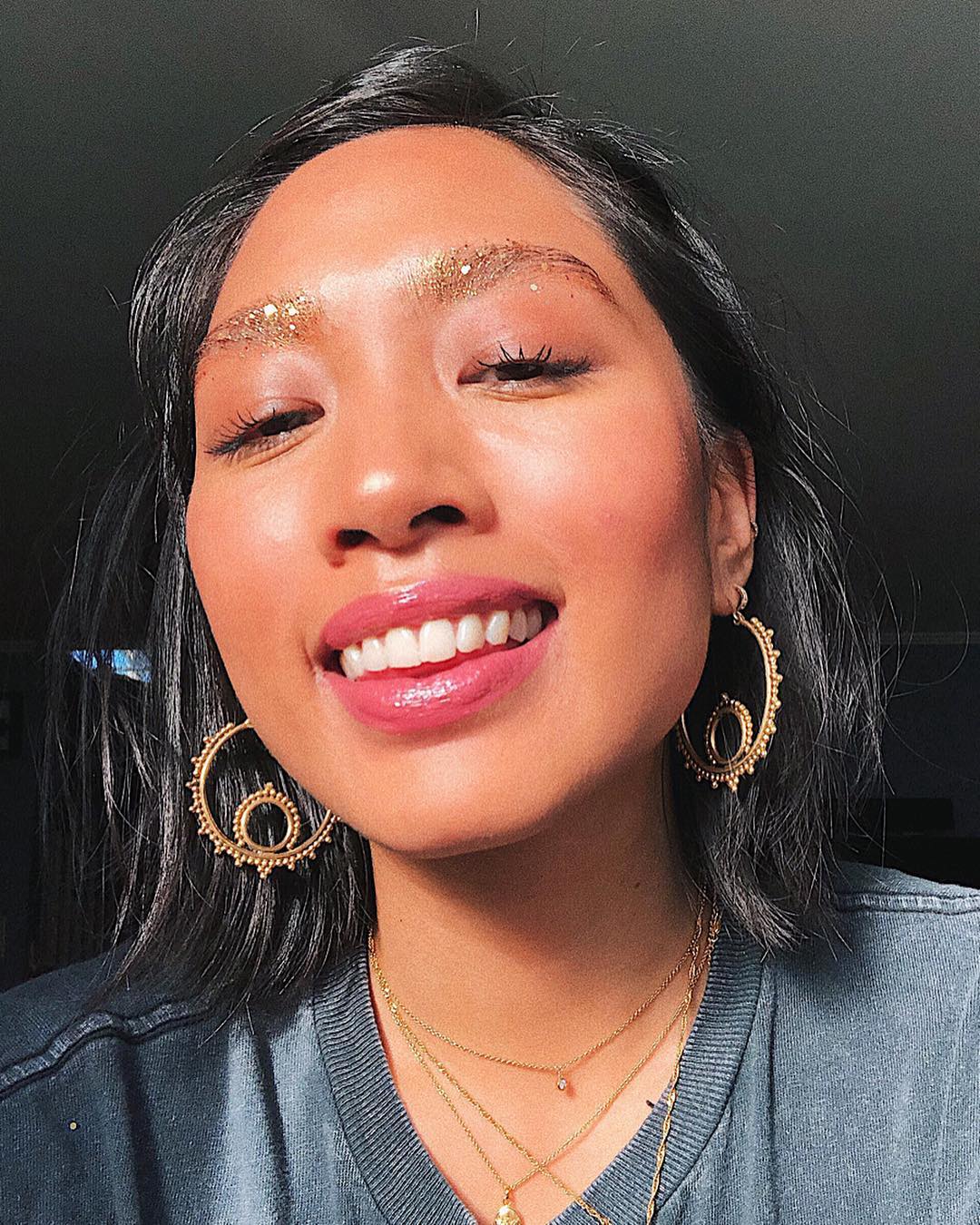 Instagram @sarah_novio
So what's her secret? "I moisturize every morning and night," she says. "I like using Milk Makeup's Cooling Water and Watermelon Brightening Serum in the morning and Josie Maran Argan Oil at night." Like most other glow getters, she also hydrates from the inside out. "Drinking lots of water and eating healthy helps that a great deal."
Not only is her skin absolutely flawless, (she's the face of Milk Makeup's Watermelon Brightening Serum on Sephora's website, FYI) but her eye looks are always on point; 10/10 uniqueness and technique. We're talking daring stuff; gold and fuschia glitter eyebrows, electric blue Lemonhead LA glitter eyeshadow only in the crease, fluorescent pink starburst eyeshadow with a matching lip, we could go on. And that ever-present blinding highlight? "My favorite is Soleil Tan de Chanel Sheer Illuminating Fluid," she says. "You can mix it in your foundation and highlight your high points."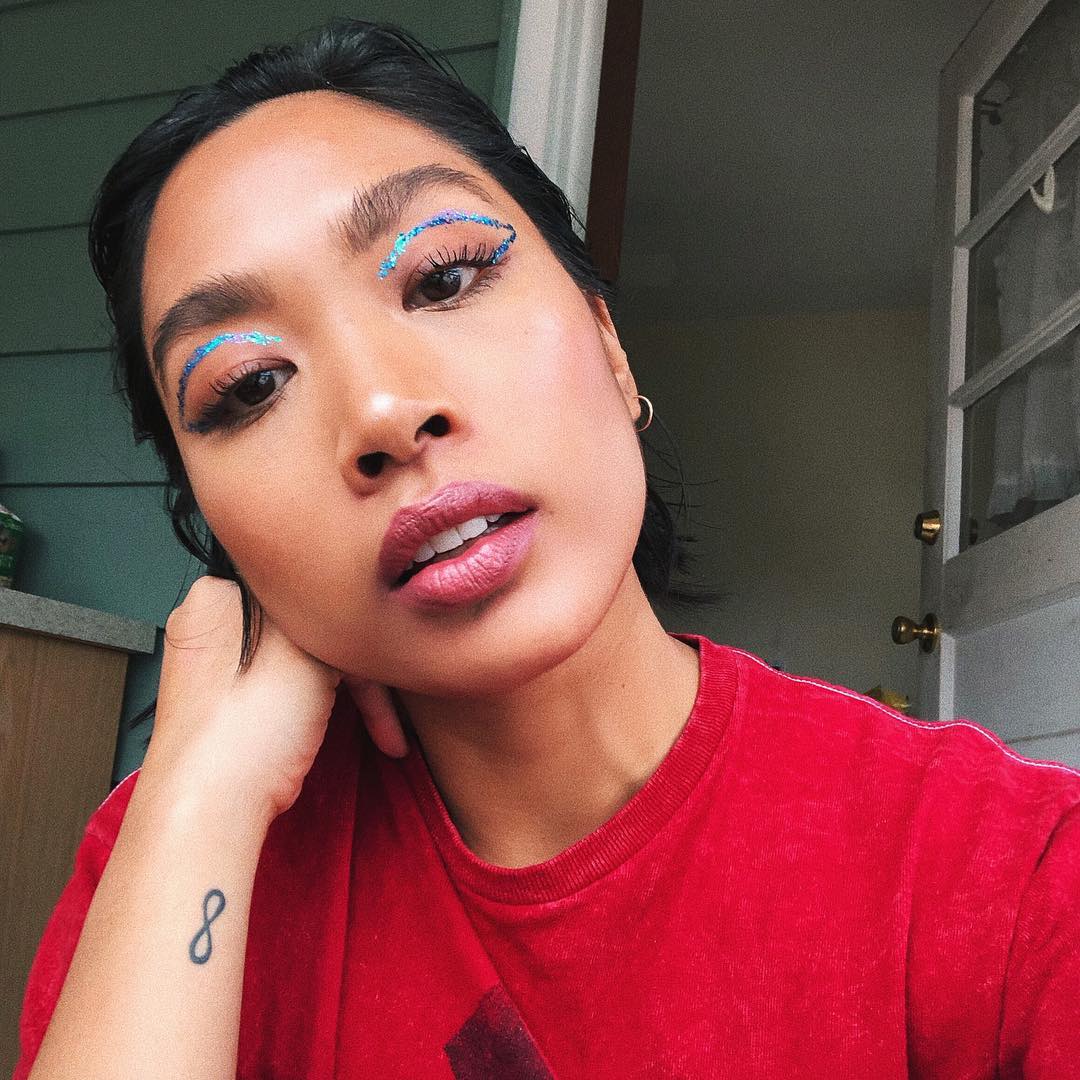 Instagram @sarah_novio
This native New Yorker is (unsurprisingly) a painter and a former art history professor. "Being the youngest professor with a sleeve [tattoo] was kind of awesome," she says. "My ultimate dream goal is to be an entrepreneur with my own beauty line."
We asked this future beauty mogul to demo an everyday eyeshadow look, and she went with copper, which, YAS. She also shared a few great tips, like why we should be putting our mascara on before eyeshadow. Shocking stuff, we know.
Step 1: Milk Makeup Kush Mascara
Step 2: Urban Decay Born to Run Palette
Step 3: INC.redible Cosmetics You Glow Girl Iridescent Jelly
Step 4: INC.redible Cosmetics Creamy Shimmer Strobe
Stay tuned for weekly profiles on our favorite Supergreaters, and keep making reviews for your chance to get featured!