Featured Reviewer
Gretchensteven's Guide to Eliminating Your Pores
She claims to spend way too much money on her skincare routine, but we're selfishly thankful. How else would we have known how amazing Epicuren's Pumpkin Apple Spice Peel is, or how badly we need to try Farmacy's Sleep Tight night balm? "My skincare collection is a bit obnoxious," she says. "I have a lot of different stuff because my skin often needs different things."
Instagram @gretchenstevens
This Supergreater lives in Portland, Oregon, and is just as obsessed with cooking as she is with beauty. That probably explains how she became our official medieval food taster of skincare; if you're not sure about a product, chances are she's tried it—and she doesn't hold back on what she really thinks.
If she could mask with anyone, dead or alive, it would be Heath Ledger. "My skin would be glowing and then we would run away together and be in love and have stunning children," she says. See?! The woman knows what she's talking about! Even when it comes to her outfits (clearly someone subscribes to the stick of butter trend).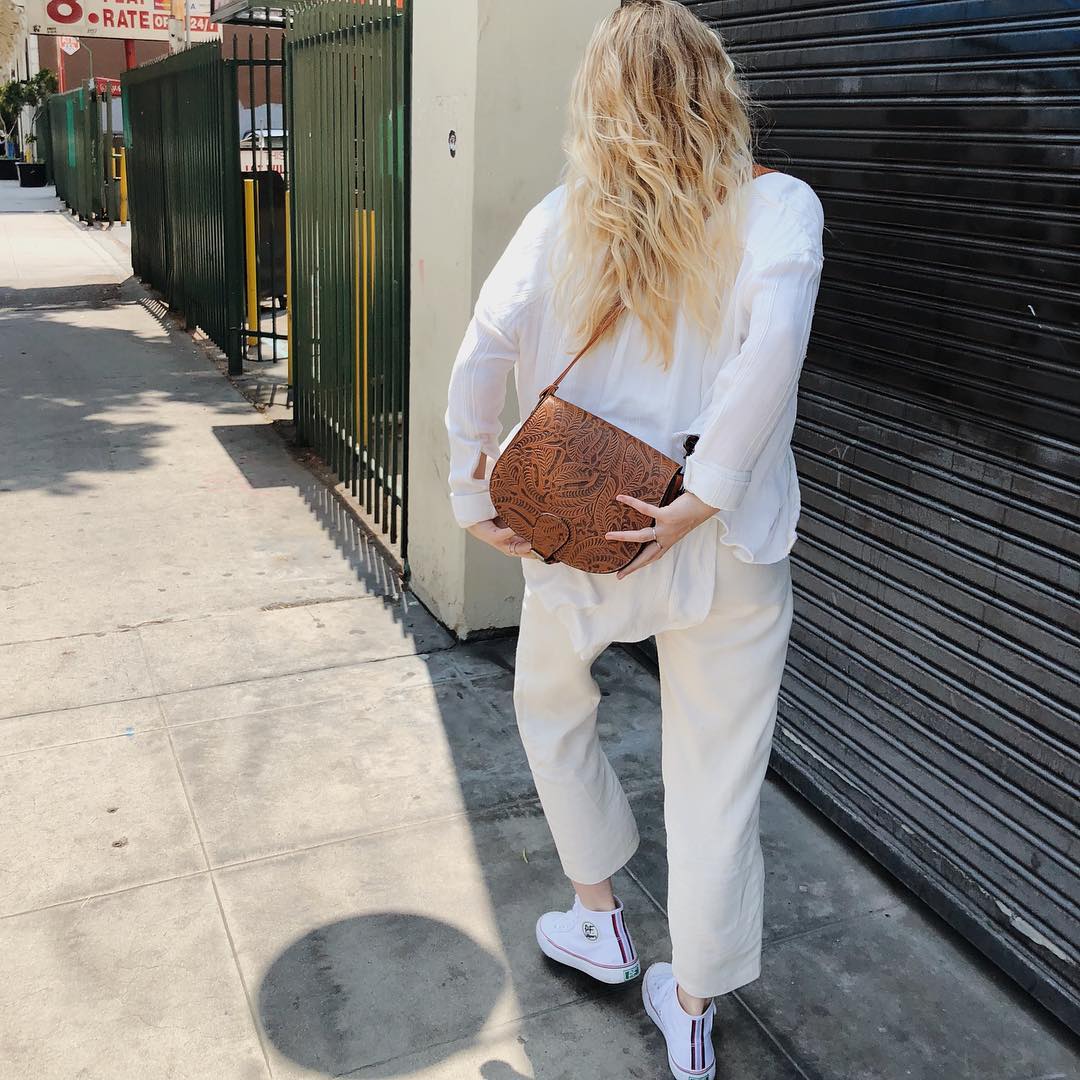 Instagram @gretchenstevens
All of this testing has resulted in Gretchensteven's uncanny knowledge on how to eliminate your pores—well, maybe not completely erase them (we wish), but you know, minimize them a ton. Watch her routine below.
Step 1: Biossance Cleansing Oil
Step 2: Fresh Soy Face Cleanser
Step 3: Peter Thomas Roth Pumpkin Enzyme Mask
Step 4: Pixi Hydrating Milky Milk
Step 5: Biossance Squalane + Omega Repair Cream
Stay tuned for weekly profiles on our favorite Supergreaters, and keep making reviews for your chance to get featured!