Featured Reviewer
How to Have Curls as Good as KatD1212's
You've seen her perfect curls before, and you've probably wondered how she gets them looking so...well, perfect. And while you probably chalked it up to good genes—you're wrong. KatD1212's curls reached peak perfection only 6 months ago when she discovered the Curly Girl Method. Before then, she had no idea how to care for her type 3A-3B hair, and hid it in a ponytail everyday. We're just as shocked as you are.
"My hair was actually stuck straight most of my childhood, and only started getting curly during middle school, as I went through puberty," she says. "It's taken years of experimenting and researching how curly hair works for me to truly be happy with my curls." If you think her tenacity in achieving perfect hair is surprising, you don't know her very well; this Supergreater loves bouldering in her spare time, and is currently earning her degree in Applied Mathematics. We're tired just thinking about it.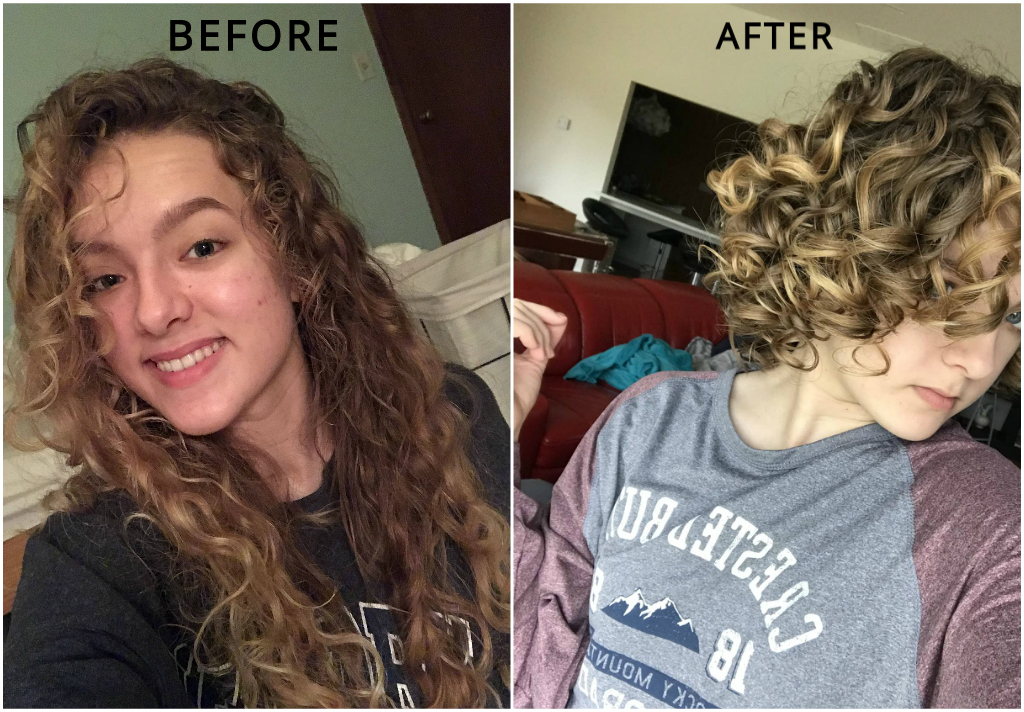 The Curly Girl Method is a three step routine that helps enhance and protect your curls. The first step is to cleanse your scalp with sulfate-free shampoo or cleanser to get rid of all the dirt and residue while allowing natural oils to stay. The second step is to deep condition; apply it evenly throughout your hair, and leave it on for 5 to 10 minutes before washing it out with cold water. The third and final step is to style; by this we mean blot your hair with a towel to remove water and follow with leave-in conditioners.
Bad hair days happen to everyone, and this Supergreater is no exception. "The worst thing that ever happened to my hair was actually when a stylist cut it all off," she says, referring to her recent dramatic hair cut. "I was horrified, I had no idea what to do. Turns out, once I washed and styled it myself, I actually liked the length."
Now that she's got her curls all figured out (again), she's decided to teach us her technique and share her favorite products.
Stay tuned for weekly profiles on our favorite Supergreaters, and keep making reviews for your chance to get featured!