I've interviewed a ton of beauty brand founders on this app, but this is the first time they're been a founder of not only one, but two beauty brands. And although it's not the first time we probe the skincare routine of an actor, it is the first time we do so to an on-screen villain. Jennifer Yen played Vypra in Power Rangers Lightspeed Rescue, the original series that I, and many of you, grew up watching.
Even though I was pretty afraid of her character as a kid (I dressed as the yellow ranger for years), Yen couldn't be sweeter—and I wanted to know more about how she went from TV villain to skincare hero.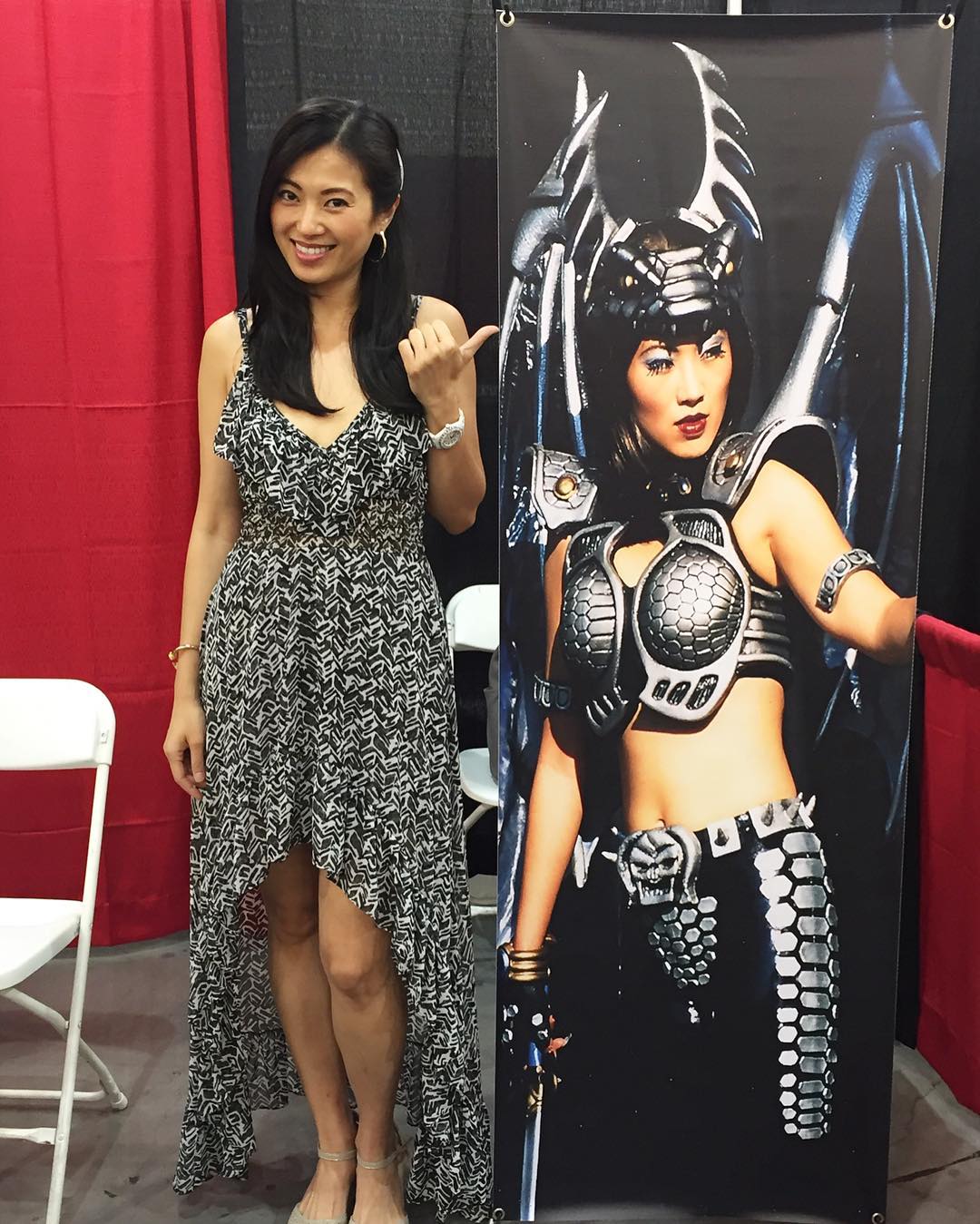 Instagram @jenyen1
On how being a villain in Power Rangers tested her skin:
I was the evil villain on Power Rangers, so there was a different level of complexity with the makeup. They weren't trying to make me look like myself, so the makeup was probably quadruple the amount that any normal actor would wear. Within six months, my skin was wrecked. I developed psoriasis, adult acne, rosacea, eczema, all that stuff.
When you have sort of normal skin, and then you're hit with this at such a young age, you don't know how to deal with it. I was trying everything: natural products, organic products, luxury high end brands—nothing was working. So I started using my grandmother's Asian beauty secrets, using ingredients like brewed white tea, soy milk, and blue lotus.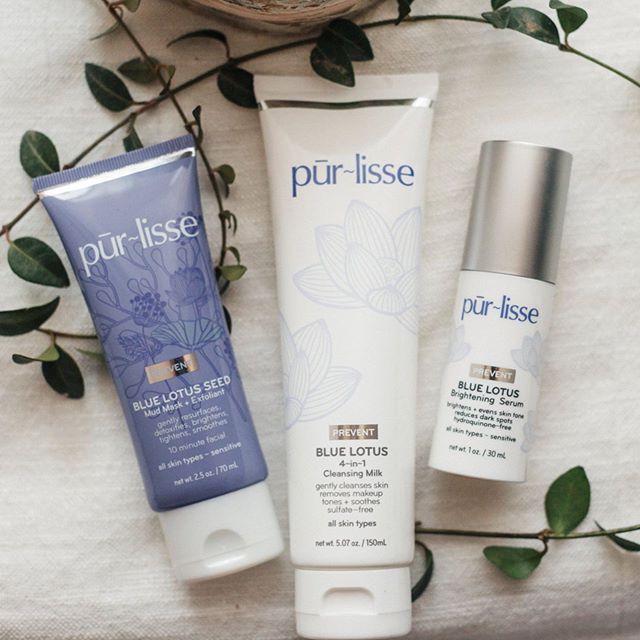 Instagram @purlisse
On going from acting to beauty entrepreneurship:
Every time I would leave LA I would get called in for an audition, and when I couldn't make it I always felt so torn. When you're not a well known actor, no one waits for you—if you miss it, you miss it. I was missing a ton of auditions and agent was like, "What's going on?" I started developing the brand in 2006 and then by the end of that year, I was like, I can't do this, I'm just gonna quit acting. For me, it was the best decision ever because I can't imagine doing acting now.
Instagram @jenyen1
On the story behind Purlisse:
This was over 10 years ago, and the way we started is nothing like what we are now because we've evolved. We started out brick and mortar at Henri Bendel, Fred Segal, C.O. Bigelow, JT Cosmetics, and Beauty & Main. The only store I listed that's even still around is C.O. Bigelow. All of them have closed down, and we struggled so much after the recession.
The stores were dwindling, and our sales just plummeted, so we pulled out of the market for a year and a half just so I could figure out what the hell to do next. We decided to lower our pricing and simplify our packaging. When we came back to market, we went back to those stores and nobody would take us. Everybody was scared and we were a brand with no marketing budget. What I mean by that is we weren't advertising in magazines, and stores were kind of still stuck to the same old model. When we realized all these stores weren't going to take us, that was during the rise of social media, Ipsy, and Birchbox. Particularly, Ipsy, they're a true innovator. We partnered with them early on and we went digital, direct to consumer.
You see all this innovation happening that's changing the face of what it means to be a beauty creator or a content creator or beauty editor. That's how we rebuilt our business. And now we're at Morphe, they're a great company. Now that we're expanding back into retail hopefully it won't be as much of a tsunami.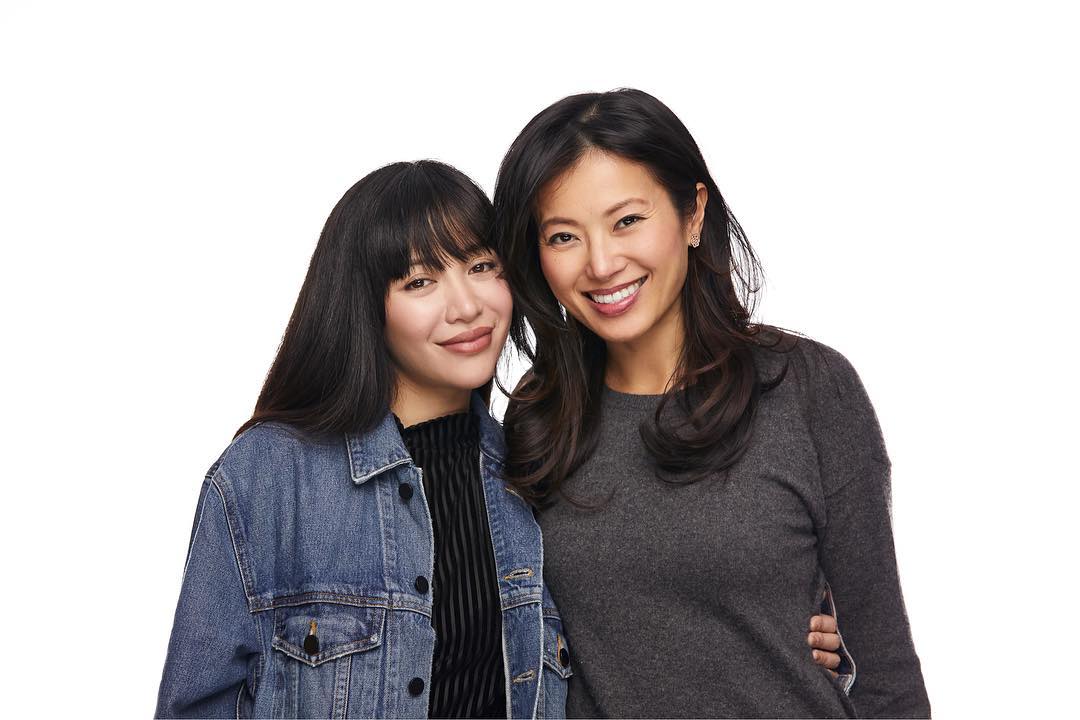 Michelle Phan and Jennifer Yen
On Yensa and how the brands are different:
Yensa is derived from my last name, Yen, which means "color" and "face." Each product is infused with eight superfoods. Eight represents the luckiest number of Chinese culture, it symbolizes prosperity, great health, and infinite possibilities.
I had the idea after giving birth to my daughter. I'm sitting there, exhausted, depleted. There's a sit out period called Zuo Yue Zi, which means you sit out for one month and you do nothing but rest and eat superfoods. So my mom is giving me these black superfoods like black tea, black rice, black sesame, black seaweed, and even black chicken, that was what she was making chicken soup from. It was really healing and nourishing and I felt better almost immediately. I'm sitting there and I'm like, "Whoa, this is awesome. I wish that there was a complexion product that infused superfoods."
Purlisse had been around eight years at that point. We launched Yensa on October 8, 2018 and that is my birthday. We did a campaign with International Women's Day, which is March 8th. We launched eight shades of our BC Foundation, which was our number one seller, and our social media campaign featured eight super women like Michelle Phan, Jesse Draper, Jana Kramer, and we aligned ourselves with Dressed for Success.
I think with every brand there's always a DNA or a soul that's not always physical. If you look at Purlisse, it's youthful, it's young, it's colorful, the products are fun and poppy, the textures are lightweight and moisturizing, and it smells great. When I created Purlisse over 10 years ago, it was so much about myself and building up my confidence. It's about believing in yourself, our hashtag is "believe in your beauty."
I grew up in Alabama being the only Chinese person, so I didn't fit in but I tried so hard. I realized as I got older that when I was trying to fit in, I didn't realize how unique my heritage is. I wanted to go back in time, so my beauty products are all about my heritage. Our hashtag for Yensa is #liveyouryen and that means you've already been through it and now you're ready to live you life, live your passion. Yen in English means passion and desire.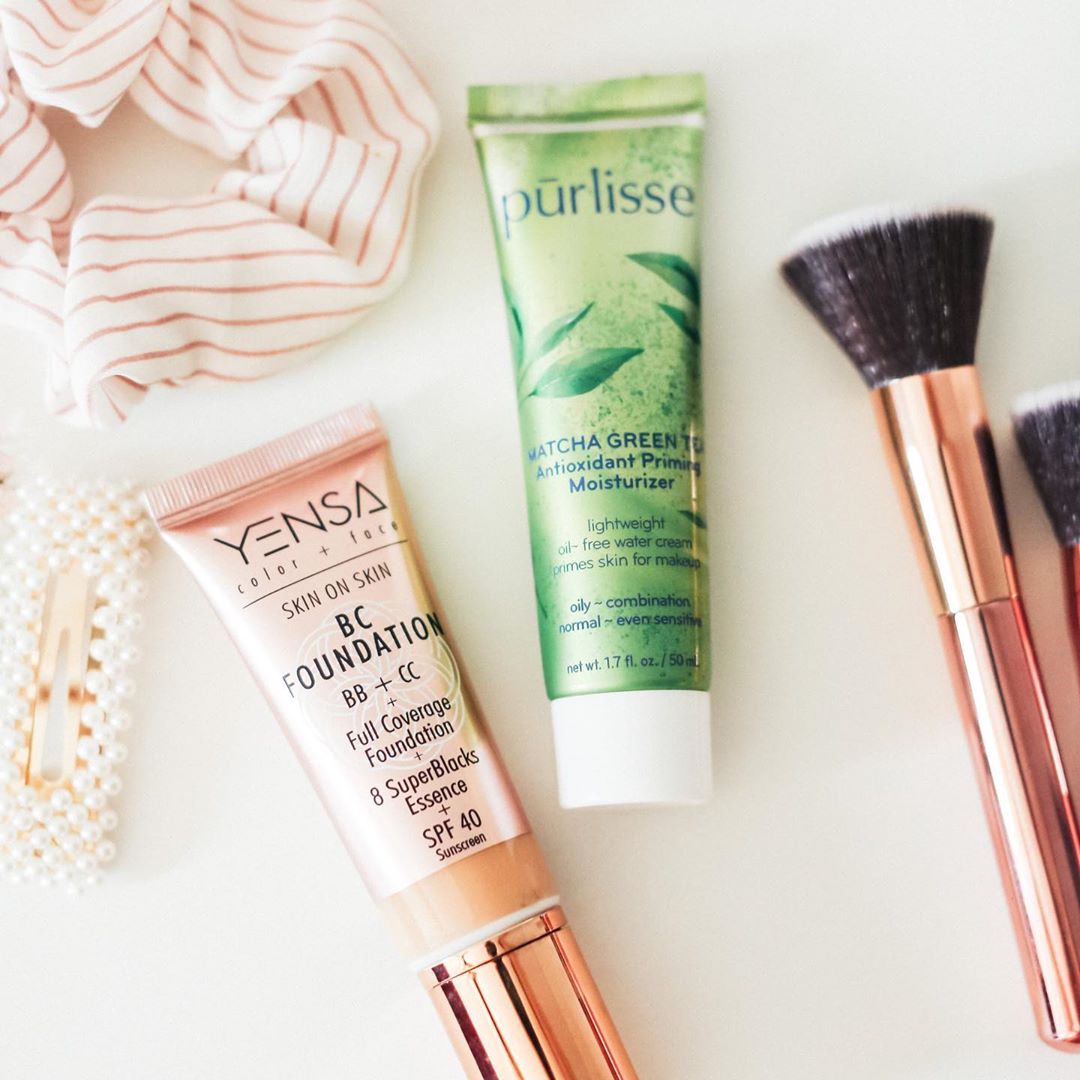 On how her grandmother's homemade recipes inspired her formulations:
My grandmother never assimilated with Western culture. I have two brothers who were always very rambunctious, so instead of using rubbing alcohol or hydrogen peroxide when we would get cuts or rashes, she would always have brewed white tea sitting there that she would use that as astringent because it's anti-viral, anti-bacterial, and antiseptic. And my grandmother would always make soy milk for us to drink. She would actually wash her face with it because she believed it left her with this creamy, porcelain-like appearance, so that's what inspired our blue lotus cleansing milk that's infused with soy milk.
For Yensa, these ingredients were always like black sesame oil because my grandmother, my aunt, and my mom, they'd always put it in their hair because they said it keeps it really black and shiny. So a lot of the ingredients were really sparked by my heritage and going back to my roots.
Watch reviews of Purlisse and Yensa from our community below.