It's Pride Month, which means it's rainbow makeup and glitter's time to shine—but of course, pride looks different this year.
Our community is clearly obsessed with glitter, having tried all the sparkliest products on the market. And it appears that it doesn't matter to you all that we're stuck inside this month—no matter what, you're still investing in jars filled with flakes of sparkle suspended in clear gel. Just the sound of that gives me chills.
The glitter of today is a lot less messy than the glitter of our youth. You don't have to worry about it falling out or spilling it all over your freshly vacuumed carpet. Just dip your finger into the pot and tap the product along your cheekbones, eyelids, collarbones, and even hairline to transform into the light you are.
Here are the six best glitter pots of 2020, according to your reviews.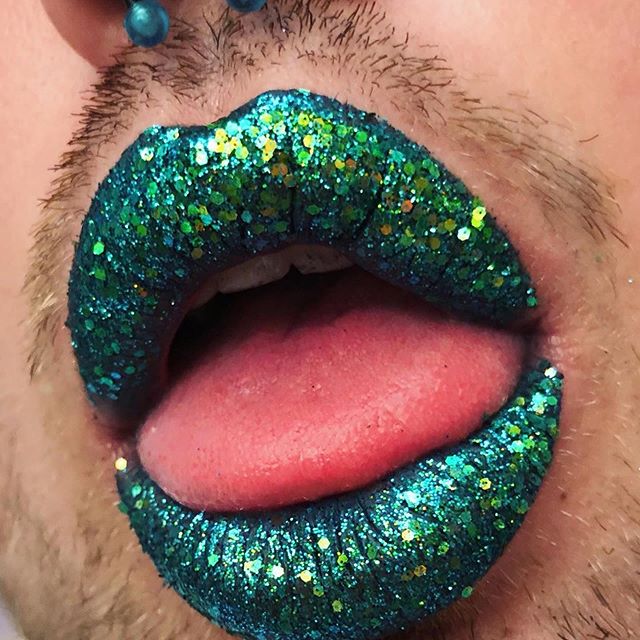 Instagram @slayfirecosmetics
1. Slayfire Cosmetics
Slayfire Cosmetics makes guilt-free glitter. The brand is vegan, cruelty-free, and environmentally conscious. Slayfire glitter is made from cellulose derived from eucalyptus trees, which means it's 100% biodegradable. Expose the glitter to heat, water, microorganisms, and oxygen and it will break down in just a few months. Most glitters are made from plastics that take years to biodegrade and often end up in the bellies of marine life. If this brand's eco-conscious mission isn't enough, it's also LGBTQ+ and POC owned.
Shop Slayfire Cosmetics here.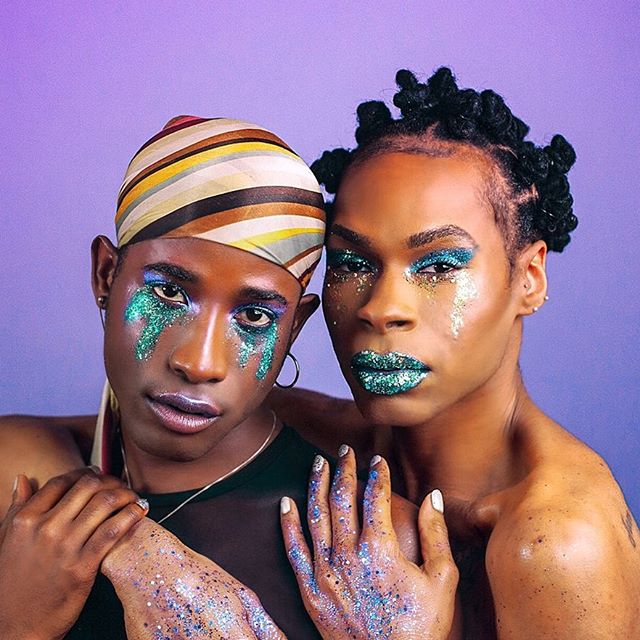 Instagram @fluide
2. We Are Fluide
We Are Fluide is a cruelty-free makeup brand for all gender expressions, gender identities, and skin tones. The brand believes makeup is a tool for transformation and offers you a variety of glitters to help you morph into your wildest disco dreams. We Are Fluide has three glitter lines: Aura, which contains glitter of various sizes in one pot; Acrylic, which are your typical glitters; and Biodegradable, which are fine glitters that break down in the environment.
Shop We Are Fluide here.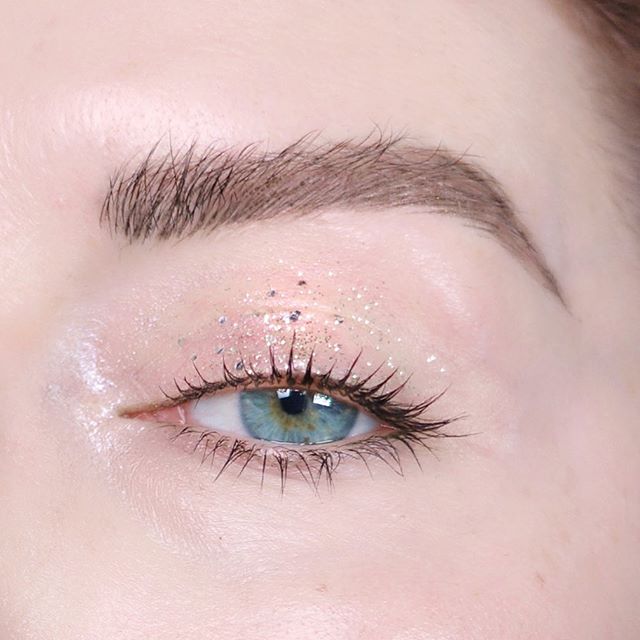 Instagram @glossier
3. Glossier Glitter Gelée
Unfortunately, Glossier discontinued it's Glitter Gelée at the beginning of March. Emily Weiss, Founder and CEO of Glossier, announced that the use of plastic glitter no longer aligned with the brand's commitment to sustainability, but Glitter Gelée won't be gone forever. Glossier is working to reformulate the product using biodegradable glitter. It's only a matter of time before we're smearing our lids with phantasmic glitter.
Shop Glossier here.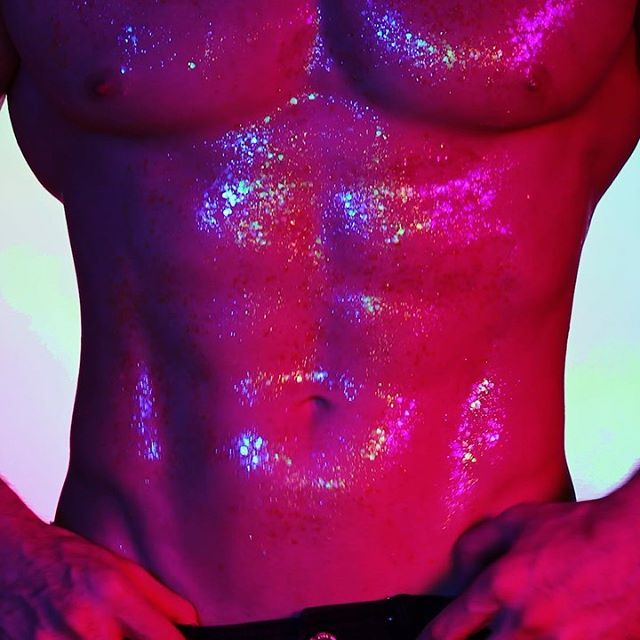 Instagram @tartecosmetics
4. Tarte Treasure Pot
Avast ye, Pirate! Tarte's Treasure Pot Glitter Gel is just the booty you've been looking for. It comes in three glittery shades including iridescent silver star and moon-shaped glitter, gold star-shaped glitter, and rainbow glitter in honor of pride. Each glitter comes suspended in a clear gel that can be applied to face, body, and hair. Tarte also suggests using the stencils that come with the brand's Liquid Chrome Paint Metallic Pigment to form glittering hearts, stars, and butterflies around your eyes.
Shop Tarte Treasure Pot here.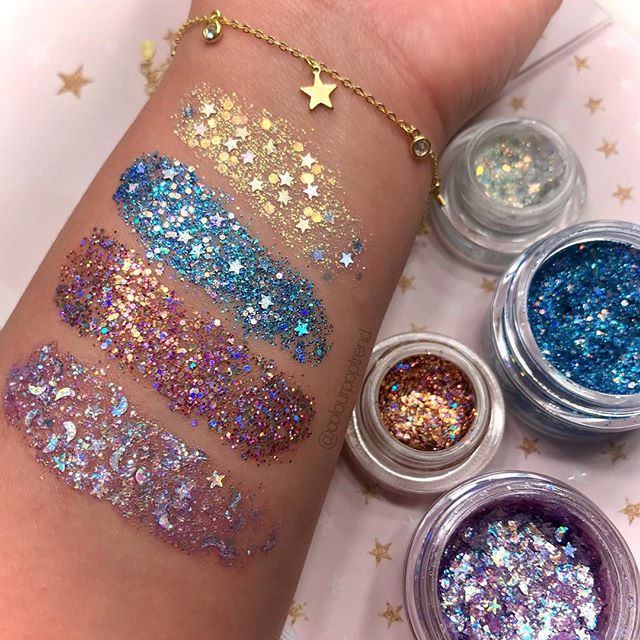 Instagram @colourpopcosmetics
5. ColourPop Glitterally Obsessed
Sometimes the denser the glitter the better. ColourPop's Glitterally Obsessed glitter gel is formulated for high-impact intensity. Each shade has a unique name like hopeless romantic, which is a pink and orange gel with heart-shaped chunks of glitter and ur a firework, which is a multi-shift glitter with star-shaped chunks. Each pot is only $8 making this a great deal for those who want to load up on shimmer.
Shop ColourPop Glitterally Obsessed here.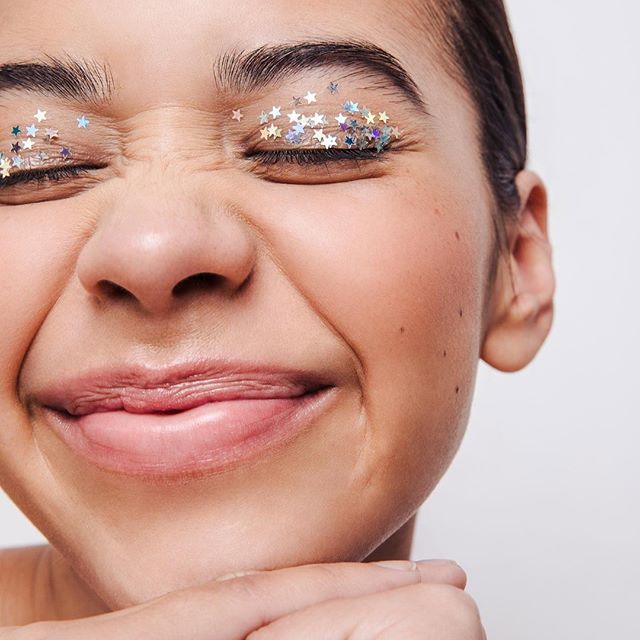 Instagram @litcosmetics
6. Lit Cosmetics
Lit Cosmetics' glitter by the self-proclaimed Queen of Glitter herself, Jodie Perks, is a favorite among drag queens and Cirque Du Soleil performers. The brand has five glitter lines to help you light up your look. Lit offers everything from glitter in odd shapes like butterflies and ghosts to glitter is bright neon colors that glow under a blacklight. This brand also, offers over 200 glitters in various shapes and sizes so you can find exactly what you're looking for. No wonder performers love Lit!
Shop Lit Cosmetics here.
Watch some glitter pot reviews below:
What are your favorite glitter pots? Show us how you wear them and add your review below!