The early aughts feel like a fever dream—velour sweatsuits, streaky highlights, fedoras...And is it just me, or was everyone just eating hot pockets all the time? According to filmbros, the early 2000s were also the golden age of television. This may be the only thing I agree with any bro on, since this was the era in television that gave us The O.C.
If you haven't watched The O.C., riiiise and shiiine, because you've clearly been sleeping. It was a teen drama inspired by Laguna Beach, a pre-Kardashian look into the lives of rich people in Southern California. Watching it was like navigating a stormy sea of talking Abercrombie ads, with teen dream icon Mischa Barton as Marissa Cooper at the center of it all.
Marissa Cooper was Lauren Conrad before Lauren Conrad was LC, you know what I mean? She was the coolest girl in your high school, the one who was pretty AND nice. She had that Jennifer-Lawrence-California-cool-girl-eating-pizza vibe while looking like a Vogue intern that could stumble her way into a romcom by stepping in last minute on a photoshoot. Okay, that's a genius screenplay idea.
I'm gonna go out on a limb here and say that Marissa Cooper was probably on the original moodboard for Glossier. She IS a Glossier girl. I can just picture Emily Weiss holding up a picture of her during the season 2, episode 1 meltdown saying "this is the face of Glossier." She was preppy and chic, but most of all she was effortless. That's why we all wanted to be like her and that's why I'm recreating her makeup look.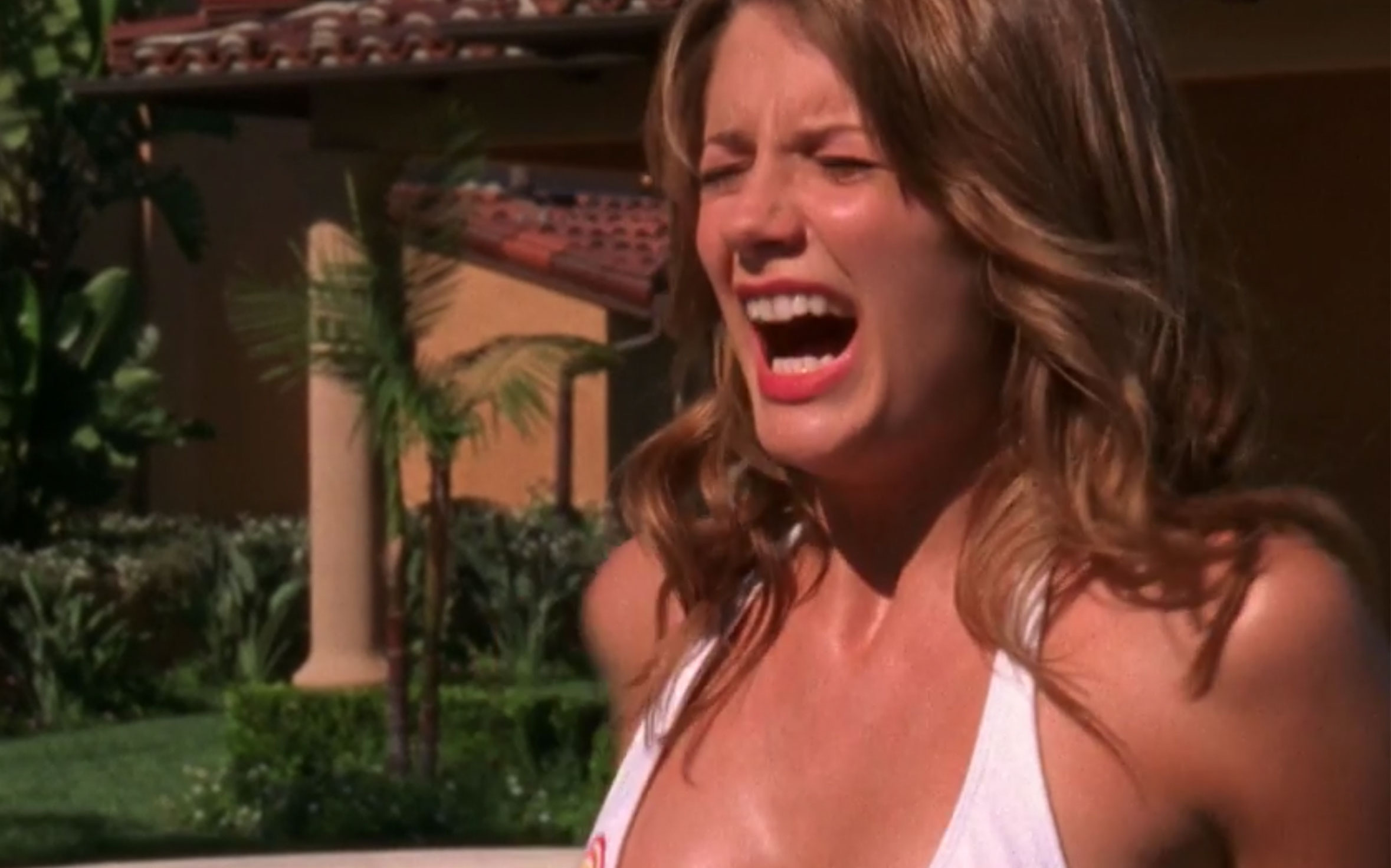 Us, realizing we're out of Cloud Paint.
GET THE LOOK
"I'm going to make this very simple for you," said the lead makeup artist working on The O.C. to Mischa Barton. I mean, let's be real, her looks certainly weren't trying to inspire Supergreat challenges, and this was no Euphoria. Towards the end of the show, she got edgier, dated a girl for five minutes, and tried her hand at some pretty heavy smoky eyes, but it's her very specific look in the earlier seasons that is classic Cooper.
The Face
A true complexion queen, Marissa was the definition of sun-kissed. Her face wasn't dewy, but it wasn't matte. It's what you'd look like if you lounged by the pool all day, drinking Peach Bellinis (or that vodka bottle she stole in season 1 episode 1). You can get that glow by adding some of Drunk Elephant's D-Bronzi™ Anti-Pollution Sunshine Drops to your daily moisturizer.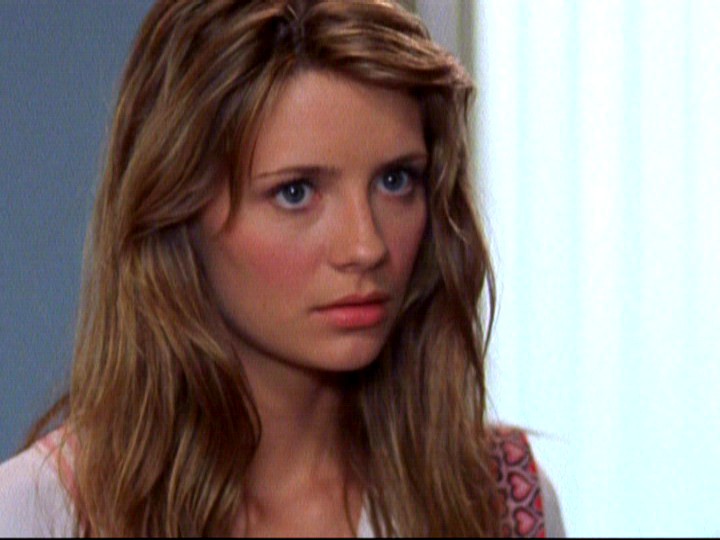 Is Coop the original Glossier girl?
She would probably use a cream blush concentrated on the apples of her cheeks for her signature Lolita-esque rosy cheeks. The ideal shade of blush is a combination of Glossier's Cloudpaint in Beam and Storm. You're Bob Ross and your cheeks are the canvas baby!
No Marissa Cooper face is complete without her freckles. This is an advanced step, but try being born with freckles. If you can't do that, you can just use Freck's Freck OG freckle pen (say freck again).
The Eyes
Marissa's eye look was pretty simple, it was usually just a light wash of shimmery champagne or peach on her lids. Pull out your trusty Ohii Treasure Palette, dip into the peachy shade Zinnia and top it with a shimmer like Copper. Truly no need to overthink it, because Marissa wouldn't.
She also usually had buffed out eyeliner on her lash lines, just a hint of smoky to let you know that she's not like other girls. Obviously, Marissa would probably be stealing whatever luxury brand makeup her mother was using for most of her routine. The Birkin bag of eyeliners is great and all, but Glossier's Colorslide in Brack also does the trick.
The Lips
It's the early 2000s, so the only things shinier than your bedazzled T-Mobile Sidekick are your lips. It's all about lip gloss, the goal is to be Karlie Gloss. Layer on Kosas Wet Lip Oil in Jellyfish and you've got the signature effortless Marissa pucker.
Hi, mom? Can you transfer me $100 for lunch?
And that's the look! As far as teen drama icons go, Marissa Cooper probably had the most low maintenance beauty routine. She's also 5'11" and could be mistaken for Heidi Klum, so there's also that.
My takeaway from this deepdive into her beauty is that you can be both angsty and glowy. Also, I found out I really love a blush centric moment. 'Scuse me while I go binge-watch The O.C., eat a hot pocket and indulge in my newfound love of mixing different shades of Glossier Cloudpaint.